Megan's Bench
---
Megan's Bench
Megan's friends wanted to have a memorial bench that they could visit and meet at, a place that was all about Bid. Several of Megan's close friends got together and, with the help of Michael Gibbs (local artist & designer of the sculpture in Thame Youth Memorial), they have designed a memorial bench which reflects many things that were close to Megan's heart.
The design is based on a long-board (a long skateboard). With a long list of things that reminded us all of Bid, Michael has been able to pick out the trademark Bid woolly bobble hat, guitar, Converse Hi-tops and more. Within the circular design, a granite circular slab to the floor is envisaged, honed to allow chalk messages to Bid and her friends to be left – washed away by the inevitable rain, to be refreshed on the next visit! Inlaid in the stone will be stars – a picture painting a thousand words…
The bench is designed to be a place to remember and cherish those memories, with wheels on the long board to spin at will for distraction if needed.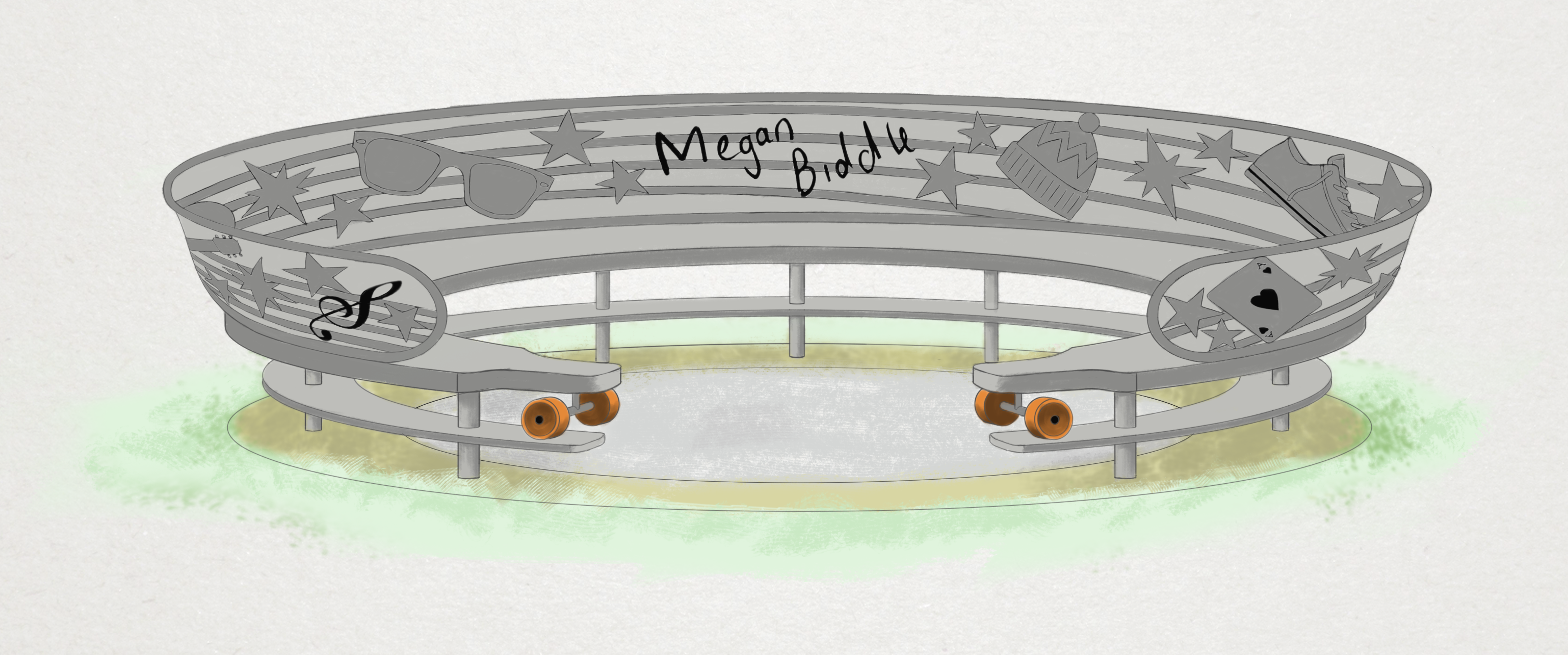 Thame Town Council approved the location of "Megan's bench" in the recreation ground by Southern Road. The bench has been produced by a specialist fabricator (Barricade Ltd) and will be unveiled at a public opening at 11am on Sunday 3 June 2018.
UPDATE (23 Nov 2017):
Production is underway at the fabricators. He's the first photo of their progress: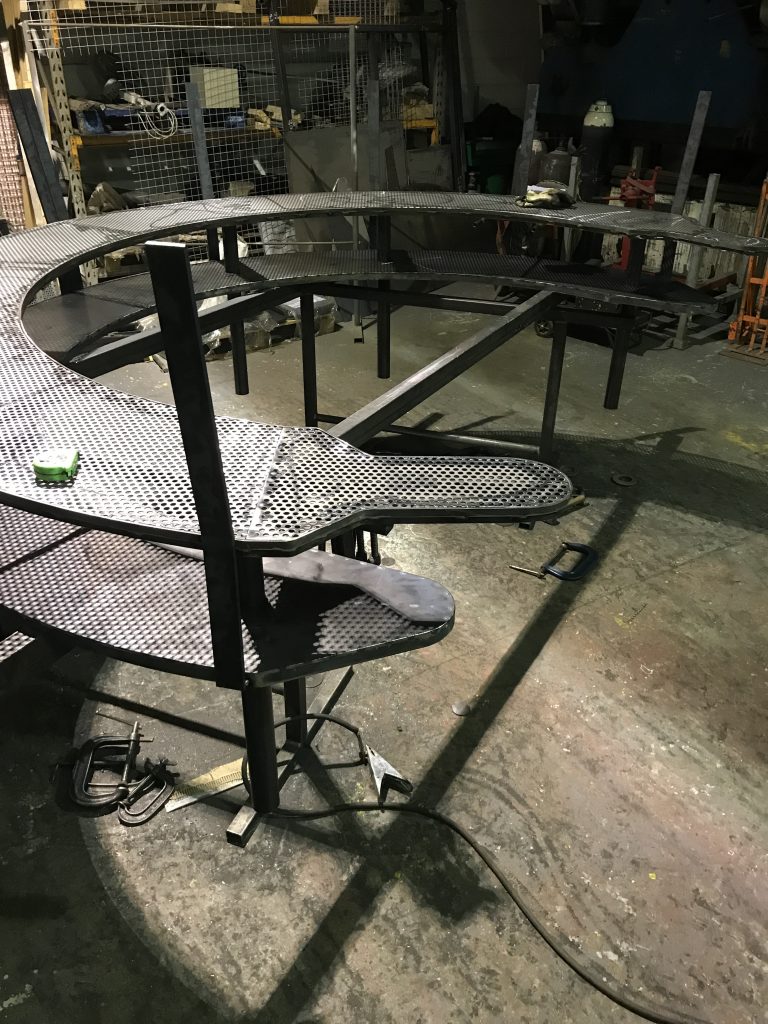 As you can see, there's still lots to be done. The next stage will add the seat's back before it gets galvanized.